Cambridgeshire Holiday Orchestra courses (not just orchestras!)
Tuesday, March 1, 2022 by Kirsty Body | Useful links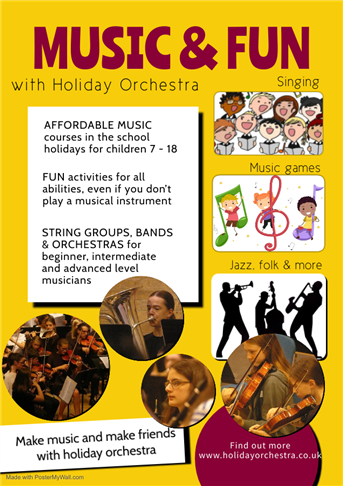 You can often find Kirsty tutoring at Cambridgeshire Holiday Orchestra courses - so far she's done choirs, djembe drumming, orchestras, ocarinas, boomwhackers, glock 'n roll, and samba band.
You don't need to play an instrument to join in the fun (but you can if you want!).
Come and try it! Sign up for the mailing list so you get information about future courses.