Jubilee Singing Success plus concert news!
Monday, June 6, 2022 by Kirsty Body | Uncategorized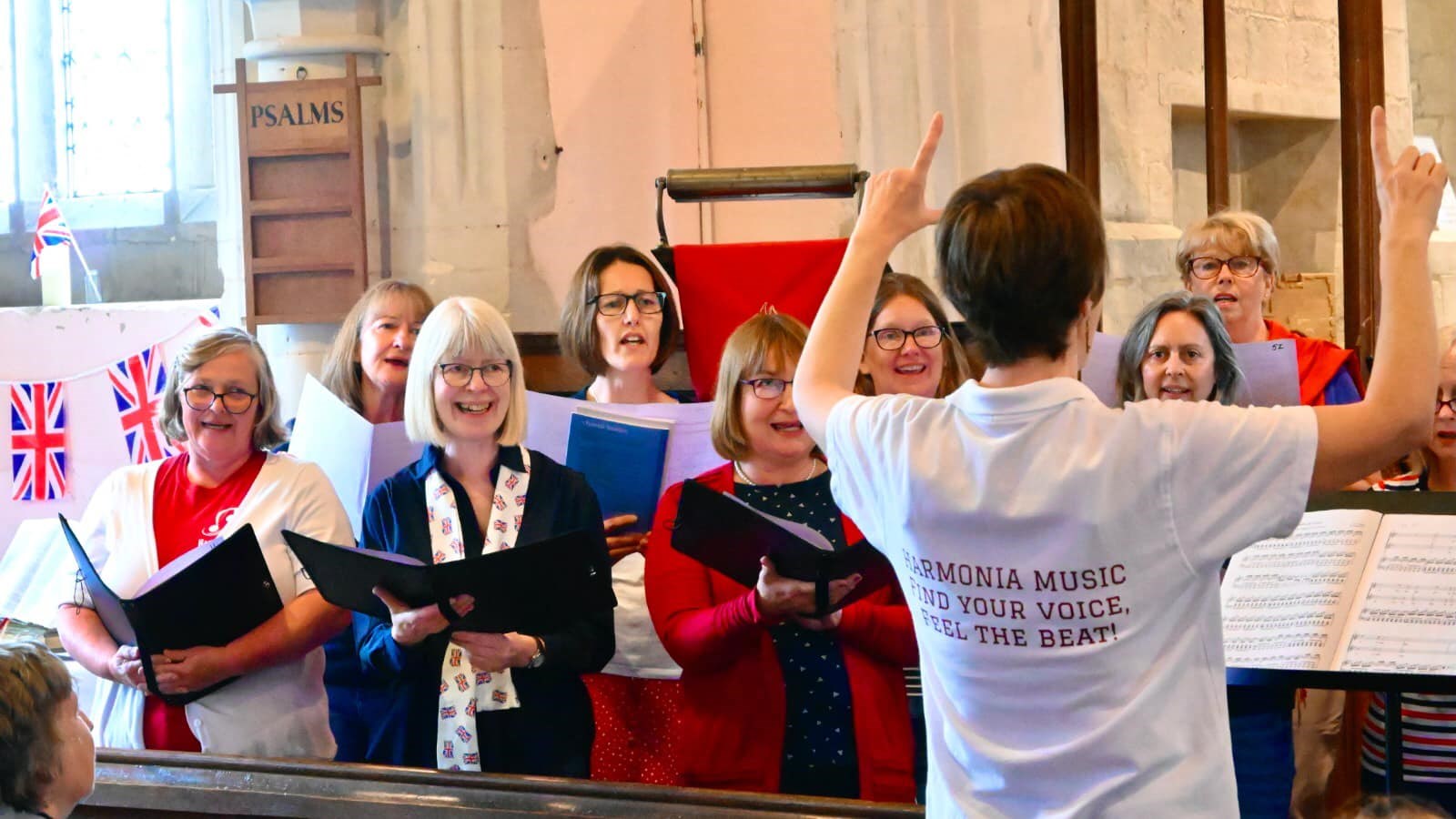 Well done to the Harmonia Singers for their enthusiastic performance at the Coton Jubilee celebrations on Sunday 5th June. Great to see locals and choir family members there. The video can be seen here: https://youtu.be/X1zMNVYvcR4
To see the rest of our programme, plus some wonderful piano/vibraphone performances from Ivan Garford and Derek Scurll, please come to our first Harmonia concert since January 2020. Bar Hill Church, Sunday 3rd July 7pm. Tickets available via choir members or from Kirsty. £10/£5 under 18s. Profits to Huntingdonshire Society for the Blind/Coton School.