Spring Term 2023 - dates for your diary!
Tuesday, December 20, 2022 by Kirsty Body | term dates
Harmonia Singers (Huntingdon) - Thursdays 7.45-9.45 WI Hall Huntingdon 5th Jan to 23rd March (no rehearsal 16th Feb)
Harmonia Singers (Cambridge) - Tuesdays 7.45pm-9.45pm Coton School 10th Jan to 21st March (no break for half-term!)
Harmonia Youth Singers - Sundays 3pm-5pm fortnightly Coton School 22nd Jan, 5th Feb, 19th Feb, 5th March, 19th March
PhilHarmonia Band - Sundays 3pm-5pm 15th Jan, 26th Feb, 12th March
CONCERT "Sing me a Story" Sunday 26th March 7pm - Harmonia Singers plus Harmonia Youth Singers. Rehearsal 2-4pm
Summer Concert Sunday 2nd July 2023
Christmas Concert Saturday 2nd December 2023
Christmas Concert success!
Monday, December 5, 2022 by Kirsty Body | general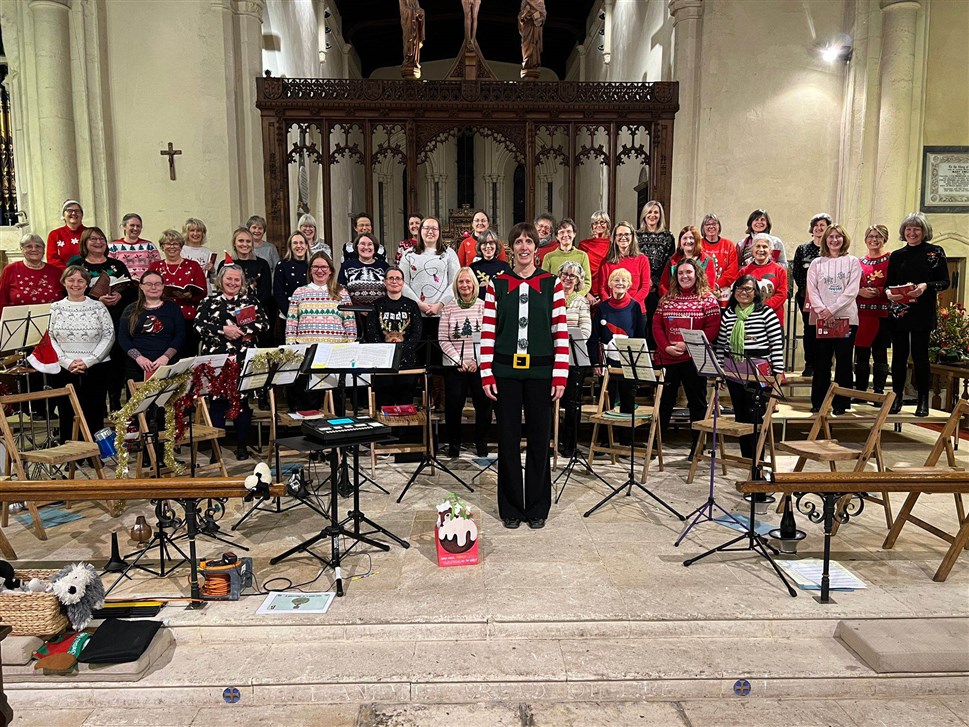 Well done to all the Harmonia Singers who took part in the Christmas concert on Saturday with Junior Prime Brass.
You all sounded amazing and we raised a fantastic £1000 for MND.
The video is here for anyone who'd like to take a look!