For young people who love singing!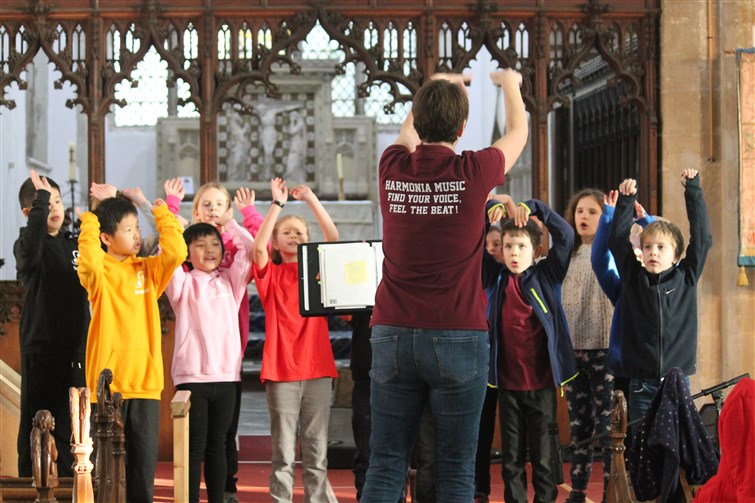 Harmonia Youth Singers is aimed at children of age 8-14 (school years 4-9). We rehearse at Coton School and after a initial trial in Spring 2023, the choir is returning to weekly rehearsals from September 2023. Children may start from the term they turn 8.
AUTUMN TERM WEDNESDAYS (from 13th Sept) FIRST SESSION FREE TO TRY!
3.30pm - 4.00pm Harmonia All Sing - all ages from 4 to adult, parents welcome to join in. Fun singing games and songs (parents may bring younger children with them).
4.15pm - 5.00pm Harmonia Youth Singers - age 8-14. Part-singing, rounds, musicals, folk, and more games!
The termly fee is £20 for Harmonia All Sing (adults free!), or £50 for Harmonia Youth Singers (including Harmonia All Sing membership) which includes a free concert t-shirt for all performances, and access to example and backing tracks on the Harmonia Portal. Financial subsidies are available for those who cannot afford full fees. Please email to discuss this.
We will be taking part in Harmonia Concerts with the adult Harmonia Singers choirs and various instrumental groups.
The Harmonia Youth Singers was founded in 1999, and has been very successful, appearing many times in the National Festival of Music for Youth, as well as appearing in concert locally with the adult Harmonia Singers. The choir sings a wide variety of songs including silly warm-ups, and movement songs, through to more serious unison and part-songs.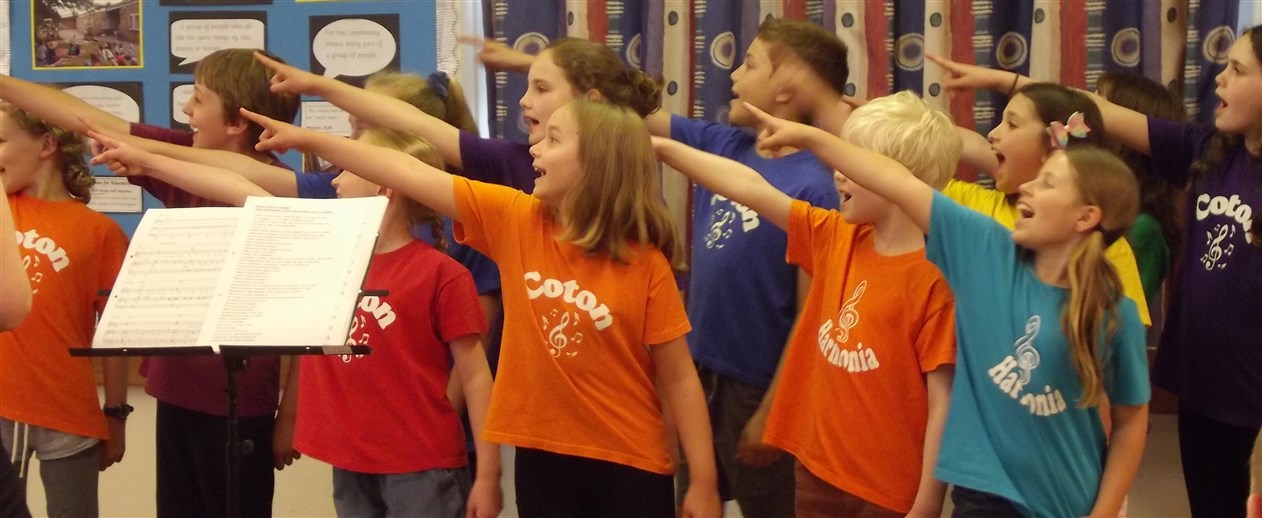 The uniform is brightly coloured Harmonia t-shirts (provided), with black/grey trousers and black shoes for formal concerts, or jeans for a more informal setting.
To express an interest in joining either group please fill in this application form. If your child is already a member of Harmonia (e.g. woodwind pupil) then apologies for making you fill in another form, but this one has the HYS agreement attached to it which you need to read before signing up for HYS/All Sing.